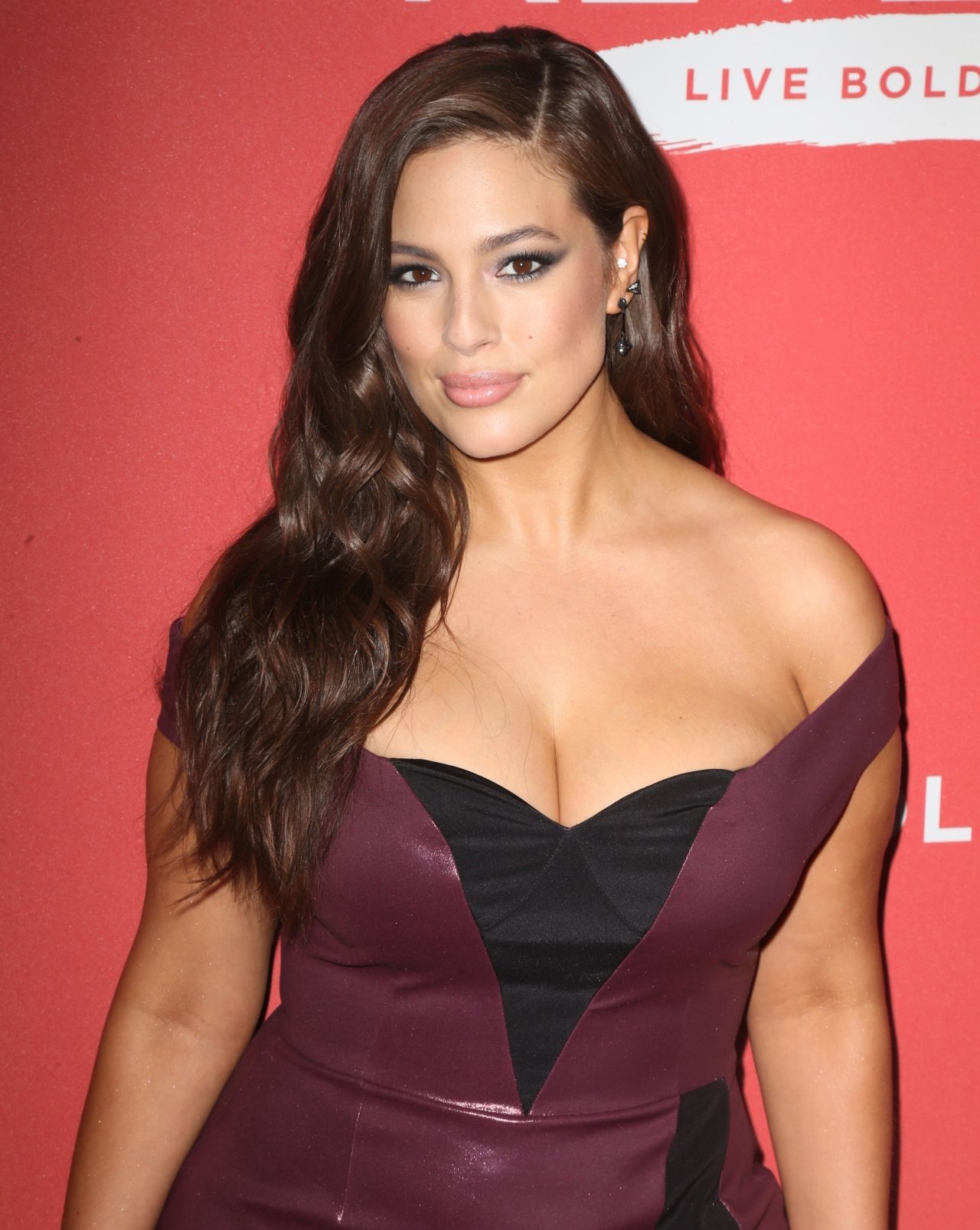 Over the past few years, there's been a notable cultural shift in the fashion industry and the marketing of women's clothing. The days of seeing exclusively 6ft+ super-skinny models on the catwalk and magazine covers are over. Now, women of all sizes can enter the modelling world and are embracing the opportunity. What's more, fewer fashion magazines are using photoshopped images showcasing unrealistic body proportions. One body type that's now being celebrated and promoted with the most enthusiasm is plus size. While we can all still debate what exactly constitutes as plus size -- in one store it could be size 16+, whereas in another it's size 20+ -- no one can deny that the market for plus size clothing is rapidly taking over the fashion world. And, since the average clothes size of UK women is a curvy 16, it's a trend we welcome (try shapewear lingerie!)
Popular culture flows from the top down. For that reason, it's great that today's teenage girls get to see plus-size actresses and models like Tess Holiday and Ashley Graham taking a central role on the catwalks and mainstream TV. But, is the plus-size label always be being viewed as celebratory? Or, could the label be being viewed as discriminatory?
We're sure you'll agree that the plus-size label is a bit of both celebration and discrimination. The introduction of more plus-size ranges in high street stores certainly falls into the celebration category, but problems still exist in clothing stores. For example, some stores hide their plus-size ranges at the very back of the store and there is no consistency between sizes used by different brands. When shopping for plus sizes, we still have to determine, for instance, if a 24W is the same as a 6X. There are, of course, size discrepancy struggles in smaller size ranges, but the world of plus size labelling is certainly less standardized and more convoluted.
Then we come to the label itself. On Wikipedia, plus-size clothing is explained to be "proportioned for overweight or obese people", which contributes to the problem. Indeed, when a size 16 is what is often considered plus-sized, the majority of the UK female population now fall into that category. Does that mean the majority of us are obese? Or, perhaps improved nutrition has just resulted in us all having a more healthy, curvier shape? Is there even any reason to have a separate plus size range? Maybe we should cease using the label? Many will say that they'd prefer not to have do undergo the stigma linked with having to visit a separate plus-size section of the store.
In The Workplace
The bad news is that while there has been a big push for inclusivity and acceptance of all individuals in the workplace, many plus-sized women still face employment discrimination. Surveys reveal that interviewers often make up their mind about an applicant within the first 5 minutes of meeting. Such a fast decision is only possible when only a person's demeanour and appearance are considered, and many employers still have a "sizeist" attitude towards plus-sized women.
LinkedIn recently conducted research that showed 25% of employees think they were not considered for a promotion or job opportunity solely due to their weight. So, should we continue to use the plus-size label or are we just perpetuating the idea that it means different and therefore overlooked? Would getting rid of the plus-size label end discrimination in the workplace for curvier women? Of course, there's always the possibility that the celebration of plus size women in the fashion world will eventually carry over to other workplaces and improve "sizeist" attitudes from employers.