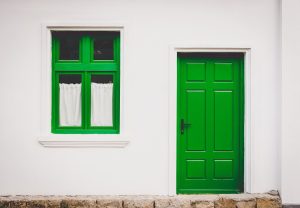 Coronavirus has been on everybody's lips for a while now. This pandemic has determined most of the governments worldwide to enforce lockdowns on their citizens, in a desperate attempt to contain the virus. These restrictive measures include school closures and economic measures among many others.
Even though the end of this situation may not be anywhere near for the moment, we don't see why we should stop planning the home improvements we've been dreaming of for so long. Eventually, the UK will get through this crisis, just as it overcame the 2008 financial crisis.
This article takes a closer look into some of your best opportunities to improve the energy efficiency of your home by replacing your old windows with double glazing ones, and old doors with new composite doors Surrey. We also take a look into the help you can rely on from installers during this pandemic.
The Availability Of Online Quotes
Many double glazing providers have updated their websites to offer online quoting tools their potential customers can make use of to find out what kind of budget they would need to upgrade their windows.
Homeowners can input their specific measurements to generate a visual representation of their new windows and doors.
By generating this view, these potential customers can get an instant quote. Keep in mind, though, this is only a rough estimate rather than an accurate cost.
In normal times, this is the point where a technician would contact you to schedule an appointment to do the exact measurements. However, taking into consideration the Coronavirus hazard, you may not want to allow anyone into your home for the time being.
Our online double glazing quote feature is exactly what you need right now. Once you submit your measurements online, the tool will provide you with three different installers to choose from. This is how you can move forward without having to meet anyone face-to-face.
The Measurements
You can do the measurements yourself, in order to eliminate the risk of catching the virus from people coming to your home.
Our advice is that you take as many measurements as possible to send them to the double glazing supplier of your choice. Here's how we would advise you to measure your windows:
First, take three main width measurements from the bottom, middle and top.
Don't measure from the existing window frames but rather from the jambs of the windows.
Pick the smallest measurement across the three and send it to the double glazing company.
Here's how to measure your doors:
To get the width, measure your door from wall to wall at the bottom, middle and top of the opening. The smallest of the three measurements is the good one.
To get the height, take three measurements, from left, middle and right. Take these measurements from brick to brick, just as you've done with the windows.
Send these values to your chosen double glazing company. They will be able to advise you and to prepare your final quote.
If you aren't 100 percent sure you've done this the right way, reach out to the double glazing company and allow them to guide you through the measuring process once again.
Financing Solutions
As stated before, there are many ways you can pay for your new windows and doors.
The most popular option is to pick a financing package.
Most of the double glazing installers in our network understand that such purchases are expensive, so they are willing to offer some type of financing to make them affordable to a wider customer base.
You'll agree with the double glazing company to spread the cost over a specific period of time.
Call them to ask for financing options even if you don't see this offer on their website. Taking into consideration the uncertainty we all have to deal with for the moment, spreading the cost out will give you more flexibility in regard to your personal finances.