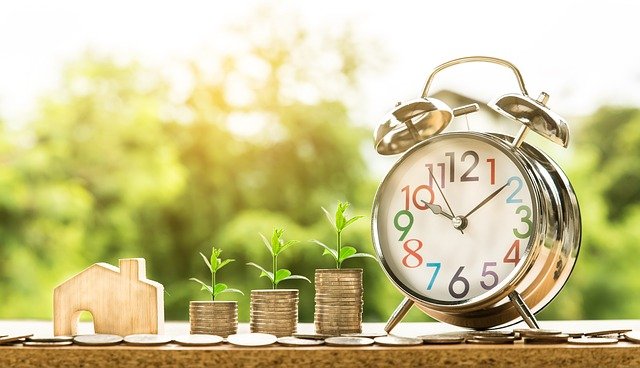 Definition Of A Loan
A loan is a specific amount of money borrowed from a willing lender such as a financial institution that is usually paid back with an extra premium on top within a pre-agreed duration of time. When a loan request is approved by a lender, it is typically disbursed as a lump sum as opposed to several instalments.
If you are hit by a cash emergency or want to acquire an item but do not have sufficient money, you can easily take out an affordable loan to fulfil your obligations. Today, you can easily acquire a loan in excess of £1,000 to help you get through any financial hurdles you may be facing.
Loans can broadly be classified as either secured or unsecured. A secured loan is a type of loan where the lender usually requests the loan applicant to provide some form of collateral as security before a loan request is approved. Should the applicant default on servicing their loan, the lender usually sells the collateral left behind to recoup the losses they have made. On the other hand, an unsecured loan is a type of loan where the lender relies on other metrics to gauge whether an applicant is creditworthy before assenting to a loan request. Here, a loan application does not usually have to provide any collateral for its application to be considered by the lender.
How Do Loans Work?
In order to receive a loan, you first need to submit a loan application to a lending institution directly or through a loan broker. Loan applications can be submitted through various different platforms such as on the internet, through the telephone, through a letter, or, an applicant can submit their application personally to the potential lender.
Once the lender receives an application, it is usually reviewed and if approved, the loan is usually deposited directly to the applicant's account.
All that now remains is for the applicant to service the loan they have received by repaying pre-agreed sums until the total loan (principal + interest) is finally paid off.
Note that if you have taken a loan and you miss out on paying one instalment, you will be charged an extra fee by the lender and your interest rate will be hiked. The instalment that you have missed will then be compounded with the next month's instalment.
Can You Use A Loan To Cater For Any Need?
Today, you can acquire a loan to service almost any need that you can imagine. However, there are certain types of loans that are usually disbursed to cater for specific purposes. For example, a mortgage loan can also be used to purchase real estate. Should you fail to repay your mortgage loan, the lender can repossess the property you purchased using the mortgage money to service any outstanding debt you owe. See here to learn about 'fast bridging loan'.
Pros Of Taking A Loan
• You can build your credit score if you do not default on your repayments
• Loans come with fixed interest rates
• You can borrow large amounts of cash at once
• Today, most lenders tend to review, approve and disburse loans very quickly – typically within a span of 48 hours
Cons Of Taking A Loan
• Late repayments usually attract penalties
• You may be forced to put up some collateral for your loan application to be approved
• Most lenders tend are not flexible when it comes to renegotiating repayment terms
• You need to have a good credit score to attract favourable interest rates
What Is The Average Period Given By Most Lenders To Service A Loan?
When applying for a loan, you can choose how much time you want to spend servicing the loan. On average, most lenders usually offer unsecured loans with a repayment period of 7 years which can be extended to 10 years.
Note that loans tend to get more expensive as time passes. If you are looking to service your loan manageably, consider choosing a favourable repayment plan where you strike a balance between an affordable monthly instalment amount and a monthly rate.
How Much Money Can You Borrow On Loan?
Most lenders can accommodate loan requests that range between £10,000 and £25,000.
The repayment period typically varies depending on the amount borrowed. If you borrow a small amount, you may be given up to three years to make your repayment. For a large amount especially a secured loan, you may be given a repayment period of as much as 35 years.
Where Can You Borrow A Loan?
There are many different entities in the UK that offer loans including (but not limited to):
• finance institutions such as banks
• Charities
• Building societies
• Credit unions
• Peer-to-peer lenders
• Supermarkets
• Government
• Post office
• Specialist lenders like angel investors